If you have any questions regarding our services, feel free to stop by our facility and speak with one of our staff members.
We can also be reached via email or by phone. You may also Submit a service request form.
P) 609-771-2114
F) 609-637-5119
E) pds@tcnj.edu
Department Supervisor

Katy Robinson
began her tenure at the R. Barbara Gitenstein Library as an Access Services Supervisor in 2005, working her way up three more positions to Media and Music Access Services Supervisor.  She held this position for over 11 years before becoming the Printing and Design Services Supervisor in July 2023.
Student Staff

Anna Creagh is a Psychology major and plans to pursue a career in human resources . In her free time, she likes to watch films, play soccer, and spend time with friends.
Karla is an Economics major and soon plans to add a minor. She likes to go on walks, watch shows and movies and listen to music in her free time. In the future, she hopes to pursue further education.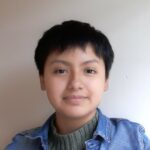 Fernanda Mendoza is a Secondary Math Education Major, and hopes to teach 8th grade or high school in the future before pursuing further education in Instructional Leadership. Her hobbies include reading, participating in theater, and watching movies/TV shows.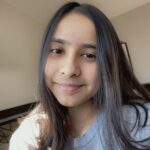 Preksha Patel is a Biomedical Engineering major. After graduating she plans to work on prosthetics. In her free time, she enjoys reading, going on walks, and hanging out with friends.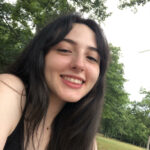 Melanie Wohl is a Marketing major. She hopes to work in the fashion and cosmetic industry after graduation. Her hobbies include film, baking, and painting.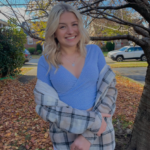 Madelyn Wolf is a Psychology major with a minor in Public Health. She hopes to pursue a career in which she can help people in need. Her hobbies include listening to music, painting, going for walks, and spending time with her dog.